The extensive concept of digital transformation is used widely for relating with numerous business ideas where technology plays an important part in amplifying their growth & impact on the markets. In other words, every business process stimulated by the use of technology and customized software will turn out to be a meaningful digital transformation.
The banking industry has achieved a great digital transformation when they replaced services that were only available with a physical visit inside their branches with developing customized apps that makes the life of their clients much easier by allowing them to do bank operations directly through the app. In this creative way, everybody saves time and money and wins a lot over the classic approach that at some point became difficult to handle.
Digital transformation is usually powered by common aspects which are industry challenging:
Minimizing costs – through the automation of the processes that needed human interaction before
Customer experience excellence – through technology, companies can reach more users and there's a faster solving of their requests
Higher security & flexibility – through the use of the newest tech innovations that are embraced and used by the potential customers
How do apps bring benefits to businesses?
A fantastic way to digitalize businesses nowadays is by building Mobile Apps. People tend to use more of their personal devices to buy products or services, city breaks, cars & houses, searching for medical advice on amazing healthcare apps or even book appointments at the doctors. The variety of tasks that can be performed on smartphones & tablets is huge, so most of them will search what they need on the App Store or Google Play, expecting to find an app that can fulfill their needs.
Mobile applications can make your business achieve digital transformation in the following ways:
Engagement growth – by using mobile apps for usual operations in your business (like money transfers, clothes or food buying, stocks trading, holiday booking) you will target & reach your most interested customers while having your services at their disposal 24 hours per day, 7 days per week.
Sales growth – by using E-commerce apps if your company sells goods online, with a higher chance up to 157% than by using the already conventional mobile web.
Improved suggestions & advocacy – by using Artificial Intelligence (AI) and allowing it to analyze the user's behavior, your business can boost services & products that match his interests
Quality content delivered faster and creatively – by performing on 5G which is the top bandwidth medium right now
Automated processes – by automatically receiving a reminder when your prepaid telecom option or insurance policy will expire soon, or sometimes growing user engagement with customized offers for birthdays, purchasing goods with a certain amount of money in a period of time and offering them incentives or discounts etc.
The most usual feature of digital transformation through mobile apps is represented by the automation of particular flows and tasks in a mechanism that determines partial or whole removal of the human interaction. Therefore the digital transformation means minimizing the costs and maximizing the efficiency as a result, so expect a general growth of profits after pursuing this transformation.
The business areas in which digital transformation can be helpful are multiple, layered so that they all contribute to accomplishing common goals and we will explain some of the most important areas & multiple layers below.
Marketing & Sales
All businesses have a common goal at their core which is profit. Most of the companies are struggling to gain more customers and while growing sales, but in order to achieve that, there comes the necessity to have the products & services right in front of the customers to ease up the search and find process.
The smartest way to reach new customers is the audience targeting while keeping them informed about what are the services & products that the company has to offer them. You might say that it's quite easy to do it by advertising on Instagram, Linkedin, Twitter, Facebook or by performing Google Ads to capture all the attention you can get from the future customers. Businesses are able to target real audiences and get the product or service meant to be sold in front of them by showing the ads on famous social apps directly in the potential customer's news feed through the process of paying ads. This is not as easy as it seems, but finding the interest in the product or service offered by the company is expressed by possible buyers who reach out to the mobile app or web page to find out more information and details about what they want to buy before acting towards purchasing that certain item.
A successful tool for marketing that enhances growth on all levels is the digital transformation because the vast majority of people tend to spend at least two hours daily on social media and this creates an amazing funnel of new possible customers who have the high potential of purchasing online products and services advertised by companies and brands. This fuels businesses to encourage them to do so and engage them to discover more information about what they have to offer in order to act in a certain direction. This immense opportunity is possible through flows & pages that are conversion oriented.
The sales process can be helped through digital transformation by using artificial intelligence (AI) and machine learning (ML) methods that will definitely improve the customer experience. It can also be improved through augmented reality (AR) and virtual reality (VR) which are some of the most advanced technologies where users can directly interact with the product by seeing it placed in certain places inside their home (like putting a new chair in a corner of the living room) before deciding to purchase it.
Besides what we mentioned above, the user experience can also be magnified by having intelligent recommendation systems that use AI methods to match the potential customer's profile with recommended services & products (similar with what HBO Max or Netflix do at the end of a movie or while you return to their apps when they recommend other movies with stories & actions related to what you watched last time).
Supply chain
Digital transformation can have a huge impact on the businesses that count on the supply chain to achieve their goals due to the automation of the handling and ordering of supplies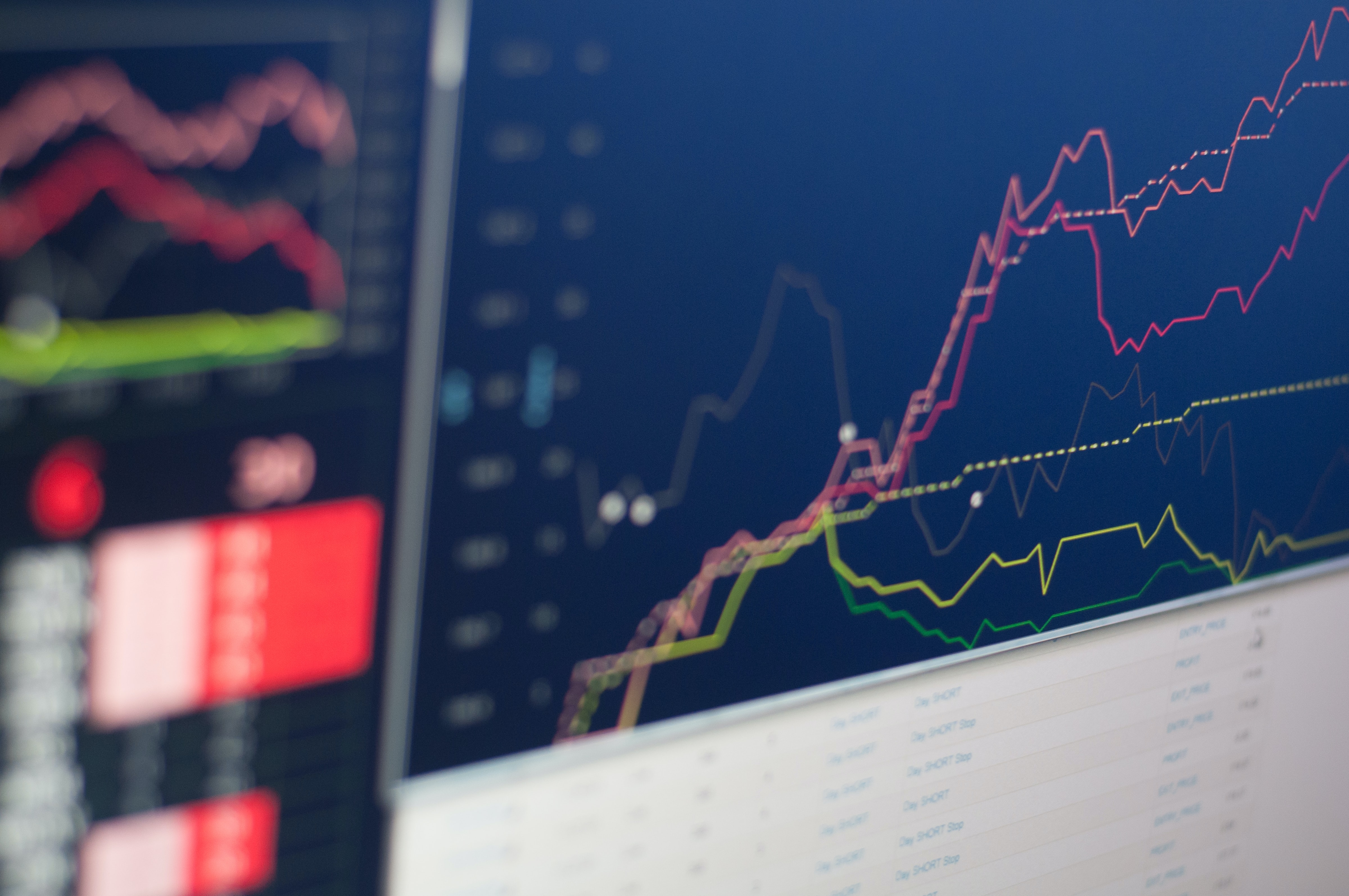 Image by Nicholas Cappello on Unplash
Machine Learning algorithms are useful for smart system implementations that handle the supply based on automations that know when the supplies are low and order proper quantities by predicting the needs for the periods to come in supply numbers, offering to the process of logistics a vital optimization that saves time, human labor and reduces costs.
A good case of supply chain digital transformation can be a drink delivery bar or a food delivery restaurant. Machine Learning (ML) helps the business predict future orders on the number of purchases regarding a certain type of product or influenced by external factors such as the population of a city, season, weather, holidays, buying behavior of customers and more, that can translate in a pattern of purchasing by taking into consideration previous elements that have happened before, resulting in accurate acquisitions of supplies for the next periods to come . Smart supply systems are usually integrated with vendors and through automation they can order supplies that are running low like packaging items, single use sustainable cutlery or plates, fresh ingredients for cooking food or for mixing drinks that will later be sold as bottled cocktails.
Low-tech businesses
Digital transformation can also be helpful for low-tech businesses such as small grocery shops. When you offer the possibility to order online by using a mobile app or an e-commerce website, you can expand the customers you reach, sell more of the products you offer, enlarge the variety by looking up to their purchase behavior and basically grow your business. Companies have focused on finding ways to thrive on special days when an offer can double or triple the amount of products sold or on tough times such as the Covid pandemic when most of the people counted on the delivery services to buy a big part of what they needed. The good outcome is that delivery services and the businesses that provide them are here to stay by proving their effectiveness on growing sales. By offering online-based ordering, through the use of mobile apps, or websites, they can reach more customers and keep their business going, especially in times like the Covid pandemic where a lot of people have relied on delivery services for a vast majority of their purchases. The businesses that offer delivery services are here to stay and they've proven to be very effective at increasing sales.
A small company can truly look after and loyalize its customers by offering online services and products, with smart offers customized to their needs and wants and by launching loyalty campaigns or programs that reach customers to the core, transforming them to fans of the brand.
As you might already know, gamification and digitalization were applied in many domains and industries, demonstrating their worth during the global pandemic. E-learning businesses, fitness apps or companies that provide on-demand video have thrived enormously by gaining lots of fame in the last two years. The user's motivation rises through gamification which is an awesome tool applicable to drive up engagement and motivation in many types of businesses.
How can digital transformation fail?
There are few situations where digital transformation doesn't rise to its expectations. Discovering that the primary reason for digital transformation to fail belongs to the company's failure to integrate correctly the technology in the daily tasks operated.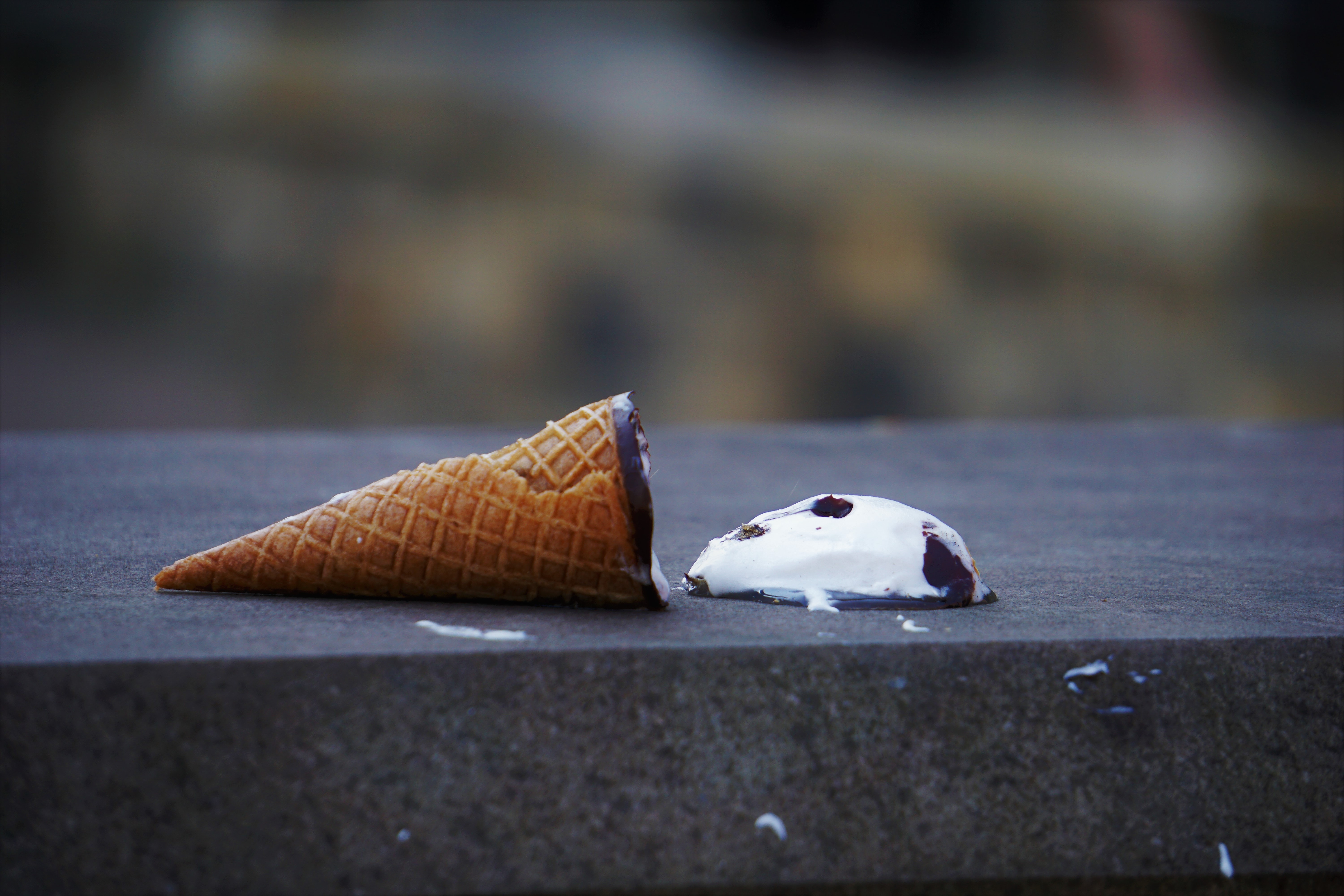 Image by Sarah Kilian on Unplash
Some advanced invoice systems for businesses work well by sending invoices automatically while following up the customers when new merchandise is added or when special offers and campaigns occur, but the downside comes from becoming an expensive tool for invoice generating, by failing to integrate the business contracts into the platforms.
The effectiveness of the digitalization process depends on the need to restructure, belonging to the company which implements it and getting the most benefits out of using technology to make the company succeed. The businesses that fail integrating in their workflow the all new digital processes and operations and get to restructure everything around them, tend to lose from their sight the advantages coming from proper using technology while creating additional workload, which decreases ROI and of course, profit, for having more instead of less work to do, due to the help of technology and its "fruits" that weren't harvested.
The synchronicity between technology & implementation is the digitalization of your business. Successfully digitalization doesn't apply to every type of business, so the ones where it can apply sometimes encounter issues regarding the implementation of the digital transformation. The frequency of the problems that may occur is determined by the lack or by the low level of training for the employees in using the technology as they might not understand completely all the advantages and how they can simplify their jobs through the benefits of the technology used right.
Banking
Let's talk about one of the best renowned digital banks, Revolut, that has a large number of young active customers due to its ease and expense management smoothness of use, gaining popularity every day by simply converting currency, transferring funds, offering abroad traveling benefits or facilitating stocks investments. FinTech has risen enormously, leaving the traditional banks who haven't started their digital transformation yet behind. So to attract new customers and to loyalize the exciting ones by reducing the risk of migration to digital banks (like Revolut, Wise, or Monese) is strongly dependable on the level of digital transformation properly implemented into the traditional processes that no longer offer interest to the clients. Check out our cool FinTech project with Tinka!
Retail
Of course that online shopping gained tremendous popularity especially during the Covid pandemic while lots of niched stores & shops migrated their services and sold their products online through web & mobile apps. The businesses were allowed to sell at any given time of the day, week or month, providing a non-stop service at the customer's convenient times and also attracting them with special online offers & products unavailable in the physical stores left open.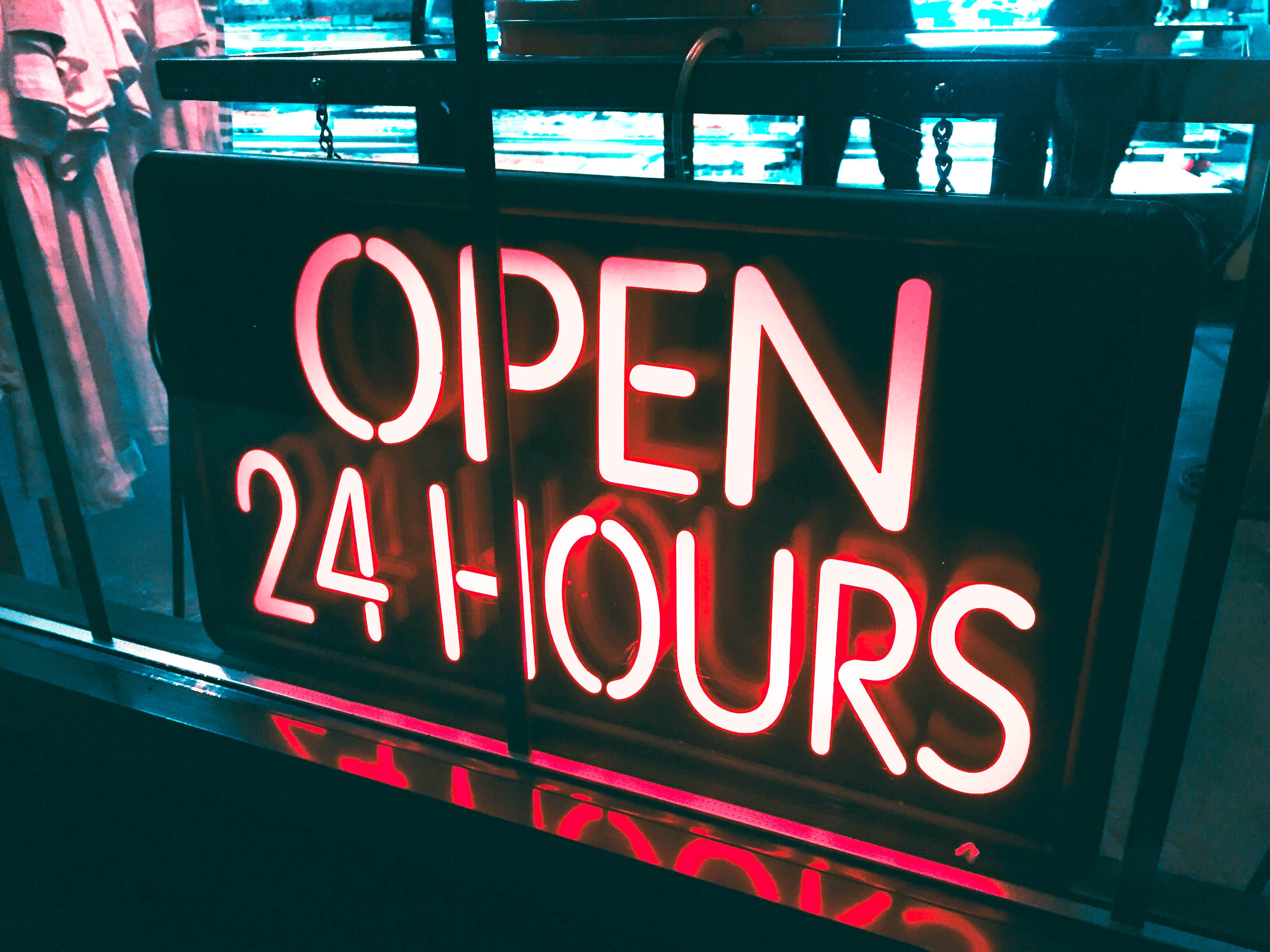 Image by Alina Grubnyak on Unplash
Most of the premium brands who previously sold exclusively in physical shops their exquisite products, such as designer shoes, apparel, accessories & more in selected boutiques, began embracing digital transformation more and more by developing customized mobile apps or websites that offer a similar or even a better shopping experience, personalized packaging, loyalty bonus points and so on.
Since most of the mobile users converted to online shoppers over time, having a high quality e-commerce website or a top notch mobile app customized to their needs became vital for selling almost any type of products or services because it reaches the right people who are interested in what the brand has to offer and it's the best way to increase ROI, by reaching out to your true potential customers.
Healthcare
Another industry that attracted an immense amount of customers through digitalization, keeping them constantly active and interested about their wellbeing is healthcare. Since now it's easier to book an online visit for a medical issue, people prefer avoiding queues, or losing their time and money on the roads to the clinic and back. It's much simpler and faster than ever before to take care of yourself and your health through personalized medical consultations and treatments offered on the mobiles apps specially designed and developed for this purpose.
This huge shift in the healthcare industry not only helped patients, but doctors embraced it too, reducing the time spent to be in the same geographical places with the patients, in multiple clinics, hospitals etc. Technology offered them the possibility to treat & help more people in need than previously capable to do so.
The knowledge we acquired from working for big enterprises (Orange, ALD Automotive, Autoklass) and startups offered us the tools needed to guide you through the digital transformation of your business. Our team of technical experts and designers builds digital products that make a long-lasting impact on the user and simplify your business.
We are not just building digital products, we help you all the way through the digital transformation of your business, so HyperSense Software can be your trusted partner that will offer the best consultancy and guidance through the whole process as we're one click away at any time of the day. Our core mission is to help customers prosper with the aid of technology, which means we use all the means necessary to ensure that your digital transformation is successful.
Contact us to find out more about what we do and how we can help you!